I have these two tins which I thought might be of interest to someone. The first tin is from 1941, I believe it held chocolate and was given to the troops in South Africa by Jan Smuts and his wife Isie. The "South African Gifts and Comforts Committee" handed them out.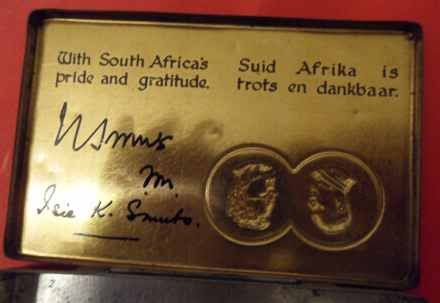 The next tin is a "Beacon" chocolates tin for the Pretoria centenary 1855 - 1955. Not in the best condition but has pictures of the Kruger monument, Voortrekker Monument, State House and The Union Buildings. Around the outside of the tin are little sheilds with historical facts about Pretoria.
Just thought that someone may be interested.